Over the years, UK2Learn has built up a loyal customer base.  Many students return year on year for a unique learning experience, while our new students wish they had discovered our programmes before!
Here is a glimpse of what some of our fans have to say about UK2Learn.
Joey (UK student that attended the Easter programme)

"Thank you so much for a fantastic 2 weeks, I have really enjoyed the activities and all the games! I hope to see you next year."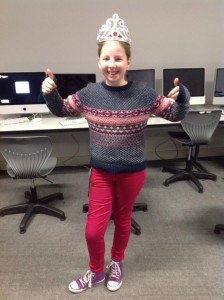 Gueorgui & Svetlana (parents of international students that attended the Easter programme)

"We had a fabulous time on the UK2Learn Easter break.  The programme was rich in creative learning content, fun and entertaining.
In just two weeks our children made a huge leap in their language and social skills.  Our daughter was too shy to speak English before joining UK2Learn, but after a few days on the programme she was fully engaged, made English friends and was comfortable playing, walking and chatting with them.
The proudest moment for us was during the closing ceremony when our daughter grabbed the microphone and made a short speech in English thanking UK2Learn and her new friends."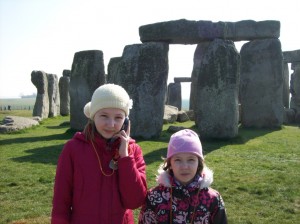 Mr and Mrs Saditch (parents of Guardianship student)

"We chose, UK2learn for our son Parth's guardianship during his stay and study  in London. I, as a mother have observed an amazing difference in his level of maturity.  The warmth and love offered by the guardian family, to our son,  and their effort to update us and build a relationship with us is really commendable. I also appreciate UK2learn's professional approach in communication and ensuring our son's safety during his multiple trips between Bangalore and London."
Mrs Samaha (past Guardianship student)

"I enrolled with UK2Learn to improve my English skills. After completing the Summer programme, I was more confident with my English.  I applied for, and was accepted into King Edward's School in Surrey. During this time, Suzie Mackie became my guardian. I lived with Suzie and her family for three years. Although I no longer live with them now, we keep in touch. Suzie and her family have always been there for me, particularly at all important events in my life.  Amazingly, I now work for UK2Learn; it is a fantastic company to work for!"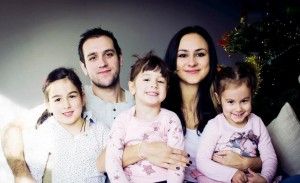 Mrs Wong (parent of Guardianship student)

"Dear Suzie, really happy to see your growth in the business! Now Hamilton has to run by himself, no more guardianship. We have to say a thousand times thank you for everything you have done for my kids, allowed them to grow properly in UK. For sure, we will not forget all your effort forever. Once again, thank you!"
Mrs Slack (Registrar, International College – Sherborne)
"Mrs Mackie has acted as educational Guardian to many of our students over several years.  It is a comfort to know that the students are placed in safe hands, with a reliable and competent guardian who always has their best interests at heart."
Mrs Sander (parent of Guardianship student)

" I just wanted to thank you for choosing such a nice host family for Mabel! She said she had a great time! And it was nice seeing you again, Suzie. Thank you very much."
Mr DGK Pennell (Housemaster, Wakefield House – King Edward's School, Witley)

"As  a housemaster of a number of boys who have been under the guardianship of UK2Learn I can testify to the excellent level of support, organisation and care offered to those being looked after. In particular, the communication from the organisation to the school is first class and it is always nice to be able to meet the people who are acting as guardians. The extent of this 'personal touch' is one of the factors which sets UK2Learn apart from some of the other agencies and, additionally, the real sense that the guardians enjoy having the boys to stay with them. I have always been impressed with the range of students which the company is prepared to offer guardianship to and like the fact that a number of the students keep in touch with their guardians when they have left the school.  In short, UK2Learn comes across as a thoroughly professional and well-organised agency. I have no hesitation in being able to endorse them to any families seeking guardianships for their sons or daughters."
"I just wanted to say a huge thank you for the UK2Learn Easter programme.  Daisy had so much fun over the two week period and made some really lovely friends. Thank you for giving Daisy the chance to experience something completely different."
"Thank you for the Easter parents' programme. Thank you for interesting, exciting trips and activities, the 'Lion King' theatre trip was great!  I had a very useful lesson in a supermarket and many trips to museums, exhibitions, sightseeing – very informative and entertaining. Special thanks to the chef, Alex and Suzie. I would definitely recommend you to everyone I know.  This is the best way to improve communicational skills and meet new people."

"Suzie has offered much more than what we consider to be guardian services. She has provided pastoral guidance and very valuable pieces of advice to us and our son whenever we needed support. She is particularly great in communicating with teenagers, who often at this age, tend to be in constant opposition to the opinion of parents. Suzie regularly advices us on how to deal with conflicts and I am amazed at how successful she is always at passing messages to Matteo regarding what is expected of him. In all instances, our son has always responded very positively to Suzie's advice, which indicates she has very well established communication skills and that goes for the UK2Learn team.
UK2Learn has always very promptly responded to any our requests, attended parents-teachers meetings on our behalf and often offered to attend on our behalf any major events at school.
We reiterate our complete satisfaction with the guardianship services of UK2Learn and would recommend anyone to work with them."
Jack (UK2Learn partner agent)
"I receive a really good service from UK2learn especially how to deal with and contact schools, and the pick up and drop off from to airport to school. Overall very good service and always take very good care of my students." 
Olga (UK2Learn partner agent)
"I am an Ukrainian agent and we have been sending students to the UK for more than ten years. I would like to thank Suzie myself, and on behalf of the parents she acts as a guardian; she is the best guardian I have ever had. She has a great personality and I can always rely on her. She builds friendly relations with students but at the same time they all understand they should follow the rules.  Thank you Suzie. You are simply great."
Dorothy and Hamilton (students)

"Suzie was guardian to my brother and I for two years.  She became our English mum, and we loved staying with her.
Connie, Dorothy and Hamilton's mother said, "As a parent I feel totally comfortable when my children stay with the Mackie family because as well as being a safe environment, it also provides sufficient freedom.  My children always said the Mackie family home is their second home!  I highly recommend Suzie as a guardian."