For the most up-to-date pictures and news please visit the UK2Learn Facebook and Instagram pages.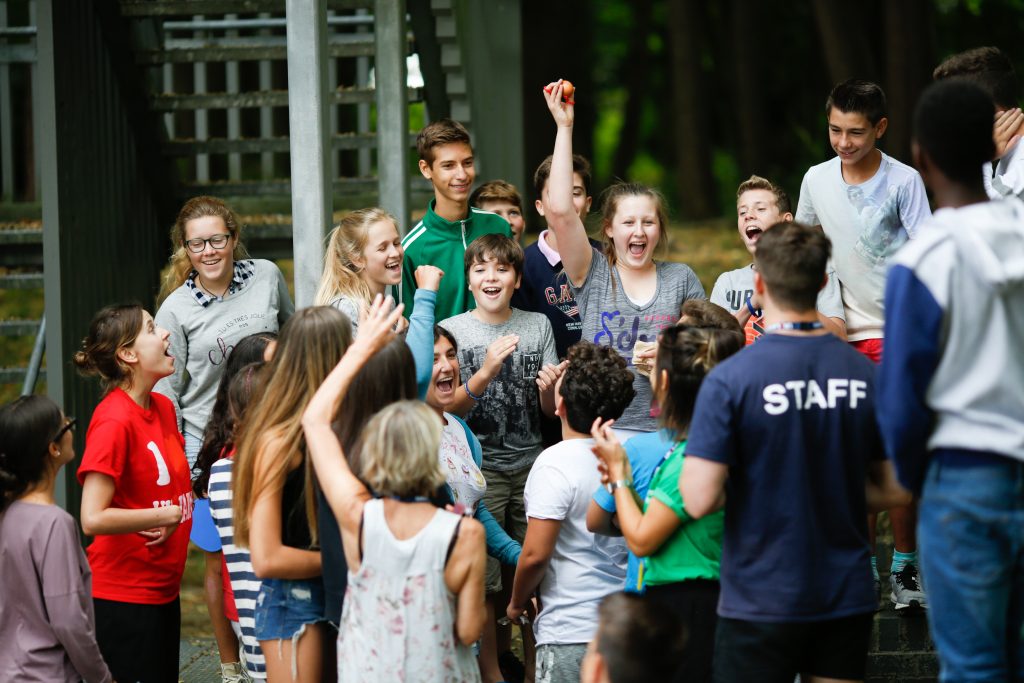 Dates for the UK2Learn Summer Programme 2018 announced…
UK2Learn's Summer Programme
Monday 9th – Sunday 22nd July 2018
week 1, 9th July – 15th July
week 2, 16th July – 22nd July
For information about our Summer Programme in 2018 – please click here.
---
Dates for 2017 announced…
UK2Learn's Summer Programme
Monday 10th – Sunday 23rd July 2017 (2 weeks)
week 1, 10th July – 16th July
week 2, 17th July – 23th July
For information about our Summer Programme in 2017 – please click here.
---
Dates for 2016 announced…
---
Dates for 2015 announced…
---
Dates for 2014 announced…
UK2Learn will be holding various programmes throughout 2014. Please see all the dates below:
Easter
2 week programme, 6th – 19th April
Summer
5 night UK tour, 12th – 17th July
4 week programme, 17th July – 15th August
Students can come for 2, 3 or 4 weeks during the Summer. The tour is only available to students that go on to attend the Summer programme.
---
What a fantastic four week Summer Programme!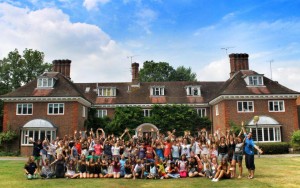 On the 14th of August, UK2Learn's four week Summer programme sadly had to end but this year was definitely the most amazing programme to date!
We are madly sorting through all the photos, videos, sound clips, vox pops and any other form of media we can find and will post everything onto our Facebook Page, YouTube Page and also our Mixcloud Sound Page.
Please do keep checking all our pages as the updates will be posted over the coming days and please remember to show all your friends!
Thank you once again to everyone involved and see you all next year!
The UK2Learn team.
---
Spanish students immerse themselves into learning.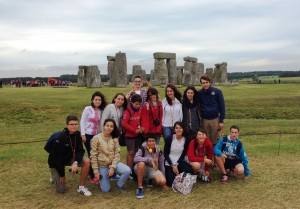 This July a group of 14 Spanish students made their way to the UK to participate in the UK2Learn immersion programme.  Studying at Wellington Academy alongside their English buddies, they enjoyed an action packed timetable including everything from sport, and baking to presenting a radio show, and visiting some of the top tourist attractions in London.
---
UK2Learn Guardianship celebrates AEGIS accreditation!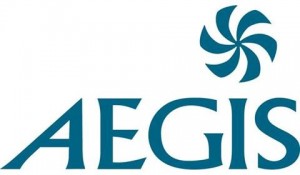 The UK2Learn team celebrates once again this week having received official confirmation of its latest accreditation; it has been awarded AEGIS (Association for the Education and Guardianship of International Students) accreditation for its guardianship services.
AEGIS, the regulatory body for guardianship services in the UK, is the authoritative association for inspecting and accrediting guardianship organisations in accordance with a strict code of practice and current child care legislation.  Suzie Mackie, director, UK2

AEGIS accreditation demonstrates UK2Learn's commitment to its Guardianship programme.  As part of the process, UK2Learn underwent a thorough inspection to ensure best practice in all areas of guardianship.Learn said, "We are extremely proud to have received AEGIS accreditation.  UK2Learn Guardianship aims to deliver a service that cares for every aspect of an overseas student's stay in the UK.  This is another great achievement for the UK2Learn team, and testament to our dedication to guardianship services."
A spokesperson from AEGIS said, "UK2Learn is a family business, which provides a highly personal service to students and their parents, and which is valued equally by parents, students and schools. It combines efficiency and high levels of care extremely well."
---
Immersion students take to the Radio Waves!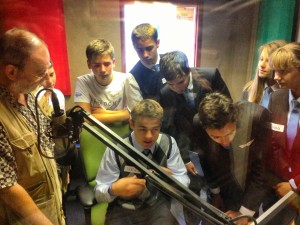 One week into their Immersion Programme at the Wellington Academy, UK2Learn's group of Russian and Ukrainian students produced and presented their own radio show on Castledown Radio, 104.7FM.                www.castledownradio.info
Each student took turns to speak for a short while about their experiences in England so far and then introduced their favourite song of the moment. There were plenty of nerves on the day but the excitement of knowing their parents were able to listen online was great!
If you would like to listen to the full show then please click the play button below:
---
UK2Learn four week intensive Immersion Programme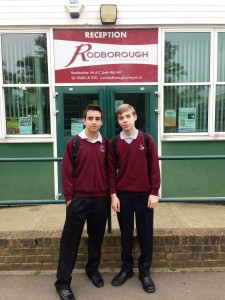 Two students, Javier and Pablo from Valencia in Spain have joined Rodborough School in Godalming, Surrey for UK2Learn's four week intensive Immersion Programme. The boys will be staying with separate host families near the school. As well as joining in with all the school lessons they will also be participating in as many extra curricular activities as possible, making the most of their time in England and using this opportunity to try and perfect their English.
---
UK2Learn Summer UK tour 2013 – now fully booked!
Our UK tour is now fully booked this Summer, so if you're looking to take the tour with us next year, remember to reserve your place as soon as possible.
---
Russian students begin 4 week intensive learning
This June, UK2Learn has already welcomed a group of Russian students to participate in a 4-week Immersion programme.  Once completed, the students will have a better understanding of the British culture, and notice a marked improvement in their English language skills.
---
Training the trainers:  UK2Learn behind the desk!
Learning isn't just for the students, in June the management team at UK2Learn participated in a training day.  The team worked together to get the most out of their own intensive learning day, and came away with some exciting ideas, goals and plans for UK2Learn.  Watch this space to find out more!
---
Timetable confirmed: 2013 Summer programme
If you're keen to see exactly what UK2Learn has planned for the 2013 Summer programme, please get in touch and we will happily send you a copy.  The timetable has been confirmed, and as always you won't be disappointed.  There is an exciting mix of classes from language to business, combined with excursions to popular UK attractions and evening activities.
---
Easter programme in full swing
This week marks the start of the UK2Learn 2013 Easter programme.  Many students have been welcomed onto the two week programme, and have already worked their way through various classes and activities.
Keep a look out for all the latest Easter programme updates on our Facebook page.
---
The team visit students in Sicily
The beautiful island of Sicily was the latest stop for UK2Learn this March.  Over the course of a week, the team visited various schools to spread the word about our programmes and meet hundreds of students and teachers who may, hopefully, be enrolling on our courses soon.
Suzie Mackie, director, UK2Learn said, "It has been an absolute pleasure visiting so many different schools, and meeting such enthusiastic groups of students.  We were made to feel very welcome.  We hope to return such lovely hospitality soon, and look forward to welcoming some of the people we met in Sicily to our UK2Learn programmes this Summer.  Thanks again to everyone, it was great to meet you all!"
---
2013 Summer programme dates released
UK2Learn is already taking bookings for its 2013 Summer programme with dates just recently confirmed.
Open to students aged between seven and seventeen, the programme runs between Thursday 18th July and Tuesday 13th August.  With the option to enrol for two, three or four weeks students are given the choice of full board residential accommodation or host family accommodation.
For further information, check out the details on the courses page of our website, or alternatively get in touch.
---
Special offer for Summer 2013!
To show our appreciation to anyone signing up to the Summer programme, we have a special offer.  Actually, we have two special offers!
For every group of ten or more students enrolled, UK2Learn offers a teacher place absolutely free.  Not only that, but again for groups of ten or more we would be happy to provide complimentary airport transfers.
---
UK2Learn partners with new school
New this year, UK2Learn is excited to unveil its latest host school; Luckley-Oakfield School.
Set in the beautiful Berkshire countryside, Luckley-Oakfield School is a great new addition to the UK2Learn programme.
The school provides an engaging and inspiring environment, which visiting students, teachers and parents will adore.  There is also an impressive range of facilities that UK2Learn students are invited to make use of during their time at the school.  From a high ropes assault course and football fields to a fully equipped gym and a woodland area to stroll around, the choice is first-class.
Take a look for yourselves at www.luckley.wokingham.sch.uk