Meet the friendly, professional team behind UK2Learn, who together with their skills and expertise have created an unmatched blend of fun, challenging and memorable courses.
Started by Suzie Mackie along with her second son Alex, UK2Learn is joined by an enthusiastic team of educational experts.
Meet the … Mackies
Suzie Mackie – Director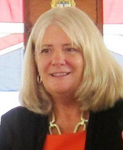 Founder, Suzie Mackie is the inspirational, motivating, and just one of the friendly faces behind UK2Learn. With more than 30 years experience working with and teaching international students, Suzie has developed an enviable high-level of skills and knowledge within the education sector.
During this time, Suzie has travelled extensively and worked overseas. Suzie has also been host to international students in her own home, and guardian to many overseas students.
It is this wealth of experience combined with a true dedication to education that has enabled Suzie to develop a valuable insight into students' needs, and subsequently launch UK2Learn.
Alex Mackie – Programme Manager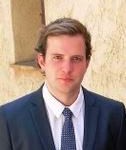 Alex is programme manager at UK2Learn, which means he ensures that everything runs smoothly from beginning to end. The great selection of lessons, and activities is also thanks to Alex who works hard to organise the right balance of time is spent both inside and outside the classroom.
Alex is also involved in the day-to-day aspects of the programmes, so he is a familiar face to all our students and teachers.
Alex attended Brighton University and also has experience of teaching at a top private school in South Africa. If that's not enough, Alex also has a successful printing company which he runs with his younger brother. Further information about Alex's printing company is available at www.mmmprinting.com
… are joined by the rest of the UK2Learn team.
Louise Churchill-Brewer – Administrator and Guardian Co-Ordinator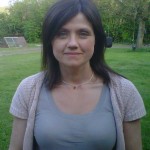 Louise provides guardianship support for UK2Learn. She liaises with parents, students and schools over day to day matters, travel arrangements, the booking of host families and other administrative duties.
Louise is fully-qualified to teach English as a foreign language and also works as an EFL teacher on our teaching programmes. At University, Louise studied Japanese and Law. This was followed by a successful career in film and television production using her other languages; French and Spanish.
Fiona Sutherland – Administrator and Guardian Co-Ordinator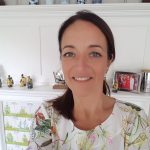 Fiona provides guardianship support for UK2Learn. She liaises with parents, students and schools over day to day matters, travel arrangements, the booking of host families and other administrative duties
Fiona studied Textile Technology at Leeds University and went on to complete her Management Training at Selfridge's in London. This led to a successful career as a Retail Buyer which allowed Fiona to travel extensively in the Far East and Europe. She joined UK2Learn after enjoying 5 years as a Conference and Events Coordinator for a dynamic Engineering Consultancy. Fiona lives in Surrey with her husband and two school-aged children.
Annette Conkleton – Guardianship Area Manager (East & West Sussex)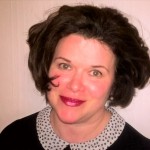 Annette's hospitality experience over the last 25 years in Germany & the UK has provided a very solid expertise of management with an operational emphasis & leadership in all disciplines of business & hospitality. Her experience is not limited by genre, being both senior management in luxury German & British private healthcare, 5 star London hospitality & high octane high street deli & espresso bars.
Annette is a very positive & forward thinker. Annette continually tailors best hosting practise and develops it and makes it the foundation of her excellent service.
Annette and family have been hosting international students regularly for over 10 years and have thus created a superb reputation of a genuinely welcoming host family home.
Tina Turpin – Administrator and UK Tour Co-Ordinator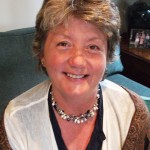 Tina provides admin support for UK2Learn. With over 10 years of experience in the Travel Business, she also has responsibility for the organisation and smooth running of all UK2Learn's UK tours.
Tina enjoys meeting and working with people and her past careers have seen her working as a Nurse and Midwife and at present she is studying part-time to become a Counsellor.
Katya Samaha – International Relocation Manager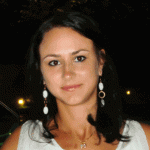 Katya is a Russian national who came to the UK in 1997 and has since settled here with her husband and three children. Katya completed her Undergraduate in Economics followed by her Masters' in Management at the University of Surrey in Guildford.
Katya's role at UK2Learn is to focus directly on the Russian nationals within the UK2Learn programme ensuring the children have a local Russian speaking contact and their parents have access to a Russian speaker should they have any specific requests or issues they wish to talk about. Katya also works with UK2Learn's partner schools in Russia to promote the benefits and opportunities of studying in the UK.
Outside of UK2Learn Katya offers a personal concierge service for Russian nationals wishing to visit the UK on holiday and is able to organise and chaperone during their stay ensuring they make the most of their visit. Visit her site at: www.ru2uk.com
Lindsey Cook – Italian Student Co-ordinator and EFL Teacher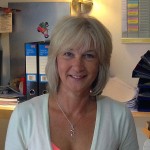 Lindsey is a highly qualified teacher with over 30 years of teaching and was the mother tongue teacher at a well respected Italian High School for 25 years before moving back to the UK to privately teach students and adults English from all over the world.
Lindsey is also a Cambridge Examiner and has published practice test books for Cambridge exams KET, PET and First Certificate.
Lindsey's role at UK2Learn is to promote programmes extensively throughout Italy and teach EFL to both young learners and adults.
Alison Clarke – Drama Teacher and Teacher Trainer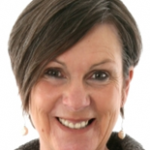 Alison uses drama as a form of experiential learning. She creates an interactive experience in which people can get as close as possible to real-life situations, but in a safe, supportive, learning environment.
Alison Clarke is the founder and artistic director of Dramatic Results. She has worked for over thirty years as a director, actor, writer and workshop facilitator and her real passion lies in rehearsal: the developing of performance, collaboration and the audience experience.
Craig Hills – Film and Animation
Craig organises the development and delivery of bespoke video art production and video animation to compliment the UK2Learn programme. He is currently developing exciting new workshops to include electronics, science & design technology.
An experienced audio and visual technician for over 20 years, Craig's company JellyTree, specialises in video and event production all over the UK.
Katie Hills – EFL and Art Teacher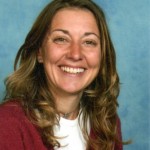 Katie had a very successful 15 year career in television and film in which she worked her way up the ladder to become a 1st assistant director. After becoming a mother she attended St Mary's University where she gained a degree in primary teaching. This combination of skills enables her to deliver, creative curriculum, based teaching which students on UK2Learn programmes love!
As well as providing fantastically creative lessons for UK2Learn, Katie also works for JellyTree as a workshop manager providing courses from one day up to six weeks. Visit JellyTree workshops at www.jellytreeworkshops.co.uk
Karen Ardouin – Film and Media Teacher and Teacher Trainer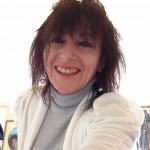 Karen is a teacher of film and media for UK2Learn.  She brings a wealth of skills and experience including a Diploma in film and media art, a counselling Diploma and a Masters in film.  Karen also worked for the BBC as an editor before moving into feature films, working at Pinewood, Shepperton and Elstree.
As well as her work with UK2Learn, Karen is a lecturer at university, and runs a company called Net-Teach which provides further English tuition over the Internet, to follow on from students' UK2Learn experience.  Visit www.net-teach.co.uk
Baz Riley – Radio Broadcasting Teacher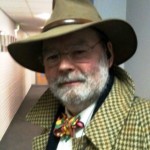 Baz teaches radio skills to the UK2Learn students.  With their newly acquired talents, including production, presentation, and interviewing skills,  the students then  have the enviable opportunity to create radio programmes and produce features that are broadcast live or pre recorded on Castledown radio  www.castledownradio.info Baz has a wealth of experience in the broadcasting industry; more than 35 years.  He has worked as a broadcaster both nationally and internationally and has taught in schools, colleges and in the community.  Furthermore Baz has worked with a number of local radio stations in the UK including Beacon Radio, Invictor Sound and Red Rose Radio.
Today, as well as his role with UK2Learn, Baz teaches a radio production course at Wellington Academy and teaches radio skills to new presenters at Castledown Radio.
Jane Hatton – Sugarcraft Teacher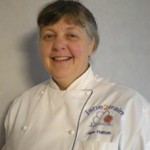 Jane provides an exceptionally high level of training in catering, bakery and sugar craft for UK2Learn's parent programme and also the bespoke sugar craft programmes.
Jane first began her baking career as a pastry chef at Harrods and has a wealth of over 30 years experience working in bakeries and as a confectioner and cake decorator. Jane's training programmes have extended all over the world as far as Japan, Korea, Singapore, Hong Kong, Switzerland, Milan and Ireland. Further more, in September 2008 Jane won the most prestigious award for Achievement in Bakery Training. As a result of this Jane is offering short courses in both Sugarcraft and Bakery.
If you would like more information about Jane and her programmes please visit her website at: www.jane2train.co.uk
Anna Bashall – Musical Theatre and Social Programme Team Leader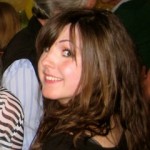 Anna has much experience teaching and performing across the world, and over the course of her singing career has performed in both UK and international concerts and competitions.  She is also a keen linguist and is currently studying French and Chinese at Nottingham University.
UK2Learn's musical theatre sessions, which Anna runs, involve a variety of drama exercises and activities, alongside singing workshops that are based on the students' own musical preferences. Anna's classes are a great way of building confidence and making friends, as well as learning useful musical and performance techniques.
Oscar Hyde – Teaching Assistant and Social Programme Co-Ordinator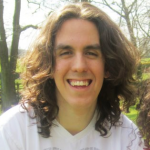 Oscar is currently studying towards a B.A. in Biblical Studies and Theology at University, and has been tutoring throughout his studies.
At UK2Learn, Oscar teaches the students English through writing and recording their own radio show, which included a camp retrospective, interviews with staff members, and the students' favourite songs of the summer.  Oscar is a familiar face for students at UK2Learn as he often accompanies students on cultural trips, and helps students with their conversational English.
Oscar works closely with the students on subjects suggested by their academic tutors at school, helping them to strengthen in their weaker areas, and to apply themselves to their work.
Thomasin Lockwood – Muscial Theatre and Social Programme Co-Ordinator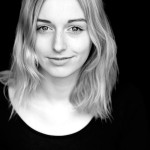 Thomasin is responsible for UK2Learn's creative dance and drama classes.  She is currently studying for a degree in Musical Theatre at Arts Educational Schools London which boasts Andrew LLoyd Webber as President and one of its many patrons.  Therefore students at UK2Learn can be sure they are learning from a teacher who is still learning from the very best in the industry.
Students can expect to build up a sweat in Thomasin's classes; they are fun, full of energy and very entertaining. For instance, Thomasin often teaches the students, both English and international, a dance to a pop song, and they soon pick up the routine. Furthermore it's a great way to ensure students interact with one another.
Thomasin also helps out with our busy entertainment schedule, ensuring that we have the right mix of activities to suit our students' interests and hobbies.
Matt Schouten – Musical Theatre and Social Programme Co-Ordinator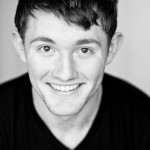 Matt has worked with UK2Learn for over two years and currently has two roles, a Musical Theatre teacher and Social Programme Coordinator. He is currently studying Musical Theatre alongside Thomasin at the Arts Educational Schools London.
Matt is a fantastic piano and guitar player and knows how to make students feel at ease which can really helps to get the best out of them. Matt uses drama games and singing to help improve the vocabulary and spoken English of international students as well as organising a grand finale performance at the UK2Learn certificate ceremony.
Matt is also likely to perform at UK2Learn's Got Talent so keep an eye out for him.
Rebecca Bradshaw – UK Tour Co-Ordinator

Rebecca joined the UK2Learn team in 2013 and will help co-ordinate and look after the students on the Summer tour.
Rebecca read BA Ancient History and Classical Archaeology at the University of Warwick, and then went on to complete her MPhil in Egyptology at the University of Cambridge, specializing in religious art in Egyptian Nubia (modern Sudan). From 2010-12 Rebecca lived and worked as an archaeologist in the Sudan, Iraq, Egypt, Bulgaria, and the UK for institutions such as the British Museum, the University of Cambridge, the University of Durham and the Austrian Archaeological Institute. As an Arts and Humanities Research Council (AHRC) doctoral scholar, Rebecca is now conducting her PhD research into the multi-faceted social role of archaeology in shaping Middle Eastern communities and conflicts.
Rebecca has been a family friend of the Mackie's for many years and when she isn't studying for her PhD she enjoys socialising, exercising and reading.